Catalogue
Professional Learning Guide
Availability: In Stock
Code: CAT174
ISBN: CAT174
No of Pages: 52
Publish Date: 14 January 2022
A$0.00
i
AVAILABLE
This item is printed to order. Items which are printed to order are normally dispatched within 7-10 working days.
Hawker Brownlow Education Professional Learning Guide 2022
Explore Hawker Brownlow Education's tailored professional learning solutions in our comprehensive Professional Learning Guide for 2022. From one-day workshops to longer-term professional development covering a range of topics, we've got a solution to suit your professional learning goals.
Browse the PL Guide or click 'add to cart' to order your FREE print copy.
Topics include:
Professional Learning Communities at Work®
Response to Intervention at Work™
Transformative Collaboration
Collaborative Teams That Transform Schools
Marzano Research
High Reliability Schools
The New Art & Science of Teaching
Using and Analysing Data for Schools
Fast and Effective Assessment
Cognitive Coaching
Differentiation
...and much more.
Want it in a different format? View a mobile-friendly version or download PDF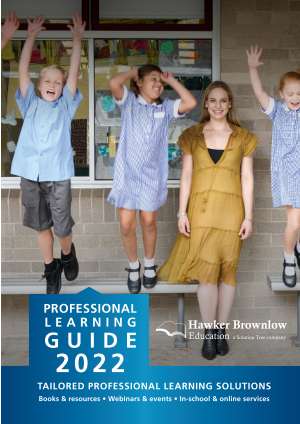 More Information

| | |
| --- | --- |
| SKU | CAT174 |
| Price | A$0.00 |
| ISBN | CAT174 |
| Publish date | 2022-01-14 00:00:00 |